Aleksandar
Bijelić Aleksandar
Bijelić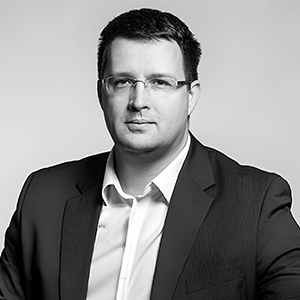 Payment Solutions Manager, Fintech Department
Aleksandar Bijelic is the Chief Executive Officer at MVP Workshop, in charge of supporting companies to transform into the Web3 world through defining strategy and supporting the execution of strategic projects while leading end-to-end Web3 project implementation.

He completed the Executive Marketing Education program at London Business School after graduating from the Faculty of Organizational Sciences and earning his master's degree.

While serving as a Chief Digital Officer in MK Group, he defined the strategic digital transformation roadmap for Serbian largest private equity company.

Throughout his career as a top management consultant, Aleksandar has worked with AT Kearney, Boston Consulting Group, and Deloitte in defining digital strategies, conducting organizational transformation and restructuring while increasing operational efficiency for numerous organizations across South East Europe in areas of financial services, retail, manufacturing, telecommunications, oil, and gas industry. During his work at Deloitte as Senior Manager for Strategy and Operations, Aleksandar has been a facilitator at Deloitte University, delivering lectures to consultants across the EMEA region.

Aleksandar is supporting the development of innovation and startup ecosystem in the SEE region, serving as a President of the Board for the Serbian Venture Network and Belgrade Venture Forum, a leading organization, and platform for connecting investors and fast-growing companies.