Aleksandar
Zarić Aleksandar
Zarić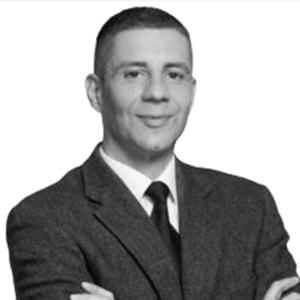 Aleksandar Zarić, International Development Organizations and IFIs Consultant.

Aleksandar has over 19 years of professional experience, with 8 holding senior positions in delivering technical assistance as a consultant and policy advisor and managing development activities at three consecutive USAID-funded projects.

For 3.5 years, he led USAID Cooperation for Growth Project efforts to improve the business environment and increase the MSMEs' investment and growth, which included the flagship activity – his work in e-commerce and the digital economy. Aleksandar successfully co-managed and provided senior technical assistance on the project. Due to his work and accomplishments, Aleksandar has been engaged as a consultant to provide technical assistance to the Governments of Albania and Moldova on MSME e-commerce capacity building.

Before joining the "world of international development", Aleksandar worked for several European financial institutions in the region and gained a thorough understanding of the financial and business sectors in Serbia and neighboring countries (Montenegro, North Macedonia, and Bosnia and Herzegovina).

Aleksandar is a Bachelor of Laws (LLB) and Master in Business Administration (MBA – major in banking), with essential experience in business enabling environment and policy, MSMEs competitiveness and development, and access to finance.