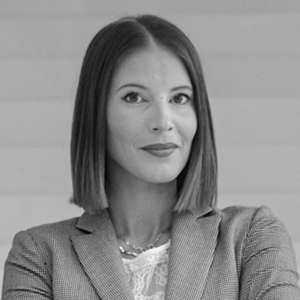 Payment Solutions Manager, Fintech Department
Graduated in economics from the University of Belgrade, department of finance, banking and insurance and fnalizing Master in Computational Finance within RAF.

She gained expertise in financial affairs, especially in the field of fintech, through many years of work at Delta Holding. In July 2021, she joins the Ananas team, where she works on implementation and development of financial services and products related to the Ananas e-commerce platform (payment services, e-wallet services and payment cards, microloans, Instant Payment methods, Buy Now - Pay Later products etc.). Mrs Čedić has relevant knowledge and experience in the implementation of Fintech solutions, especially in the Ecommerce sector. Mom of a three-year-old boy.