Dragana
Stanić Dragana
Stanić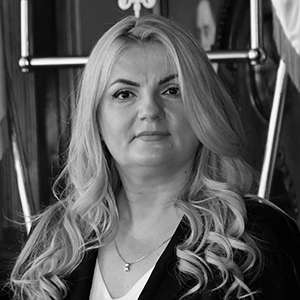 Dragana Stanić was born on 19 March 1975 in Kotor.

In 1997, she graduated from the Faculty of Economics of Belgrade University, Department of Finance, Banking and Insurance. She completed her master's studies in 2009 at the same Faculty, with the thesis "Information-Technological Aspect of Risk Management in a Payment System".

Her engagement with the National Bank of Serbia began in the Monetary System and Policy Department in 1998, and continued in the Payment System Department as of 2003. She has gone through the entire hierarchy of job levels in the Bank, starting as an intern and being appointed General Manager of the Payment System Department in 2015. She held this post until her appointment as Vice-Governor in September 2018.

She took part in the comprehensive payment operations reform in Serbia. On behalf of the National Bank, she participates in various task forces, set up to improve regulations and the business environment in Serbia, relating to the abolishment of the mandatory use of stamps and paper invoices, and advancement of electronic business, e-commerce, e-government, etc.

She lives in Belgrade. She is married and has one child.