Dušica
Lukač Dušica
Lukač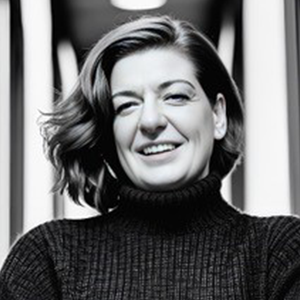 With over thirty years of experience in equity investments and M&A across multiple industries, Dusica is an investment and M&A expert in the fintech industry. Her focus on emerging technologies such as AI, ML, and blockchain has made her a sought after strategist for financial services and fintech companies alike.

Currently based in Vienna and London, Dusica works with an array of Private Equity, Venture Capital, and Hedgefunds, accelerators such as UK Innovate, Barclays Edge, Foundervine, but also Science Technology Park Belgrade in Serbia; Universities such as IE Business School in Madrid (Startup Lab) and Imperial College in London (Fintech Fuel, Futurize Studio) and others. She is also a renowned speaker at conferences and podcasts.

Boasting a proven track record of successful equity transactions, strategic advisory in the digital assets space, and fast organic growth of emerging technology companies, Dusica has the depth of expertise needed to guide ambitious industry disruptors in financial services. With a passion for supporting the fintech industry's most innovative and forward-thinking companies, Dusica is an invaluable asset to any venture seeking to take the next step to success.