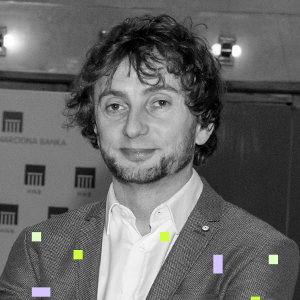 Linardo Martinčević works for the Croatian National Bank (CNB) as an Advisor in the Office of the Governor and a FinTech coordinator. He currently chairs the CNB's FinTech working group and is in charge of the CNB's FinTech Innovation hub.
Linardo graduated law at the Faculty of Law Zagreb and afterwards earned an MBA from the Faculty of Economics and Business Zagreb. During his career at the CNB, he has worked on topics related to cooperation with the International Monetary Fund while further specializing in international economics and finance.
His interests lie at the crossroads of law, economics and information technologies with special emphasis on the legal and economic concept of money. As the CNB representative, Linardo recently participated in the EU negotiations on the Markets in Crypto Assets Regulation (MiCAR).