Luljeta
Minxhozi Luljeta
Minxhozi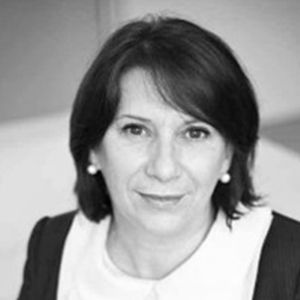 Prof. Dr. Luljeta Minxhozi was appointed First Deputy Governor of the Bank of Albania on 9 January 2019. She joined the Bank as a member of the Supervisory Council in December 2018.

Prof. Dr. Minxhozi graduated in Economics from the University of Tirana, in 1982 and holds the title Professor since 2011. Between 1982 and 2017, she attended a series of academic programmes in renowned European universities.

Her teaching career started in 1982, at the Faculty of Economics, University of Tirana, to be later enriched by other teaching experiences in a number of universities. Notably, she served as the Dean of the Faculty of Economics at the European University of Tirana over the period 2008 - 2018, and as the Vice Rector of Luarasi University in 2018.

Throughout her extensive academic experience, Prof. Dr. Minxhozi has been engaged as a lead professor in various subjects of economics and finance in a number of universities in Albania and abroad. Her rich bibliography of works includes numerous economic studies, scientific articles, academic publications, university textbooks and monographs.

She has also delivered a series of lectures in many national and international conferences, contributing to academic and economic debate.