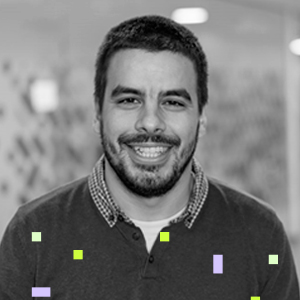 Ognjen Kurtić is a cofounder and CTO of Finspot. He is a software engineer with 12 years of experience in the industry. During his carreer, he has been involved in international projects spanning various domains, most notably finance, insurance and blockchain. He participated in all parts of the software development lifecycle, from gathering requirements from clients through architecture and leading the teams responsible for implementation.
Some of the more notable projects he has helped build: Finspot in-house platform for invoice financing; Risk underwriting platform for one of the biggest insurance companies in the world; Decentralized exchange for automated bonding curve trading on the blockchain.
He is very interested in blockchain, especially the positive effect it can have on the development of regional markets. He is an active open-source contributor as a maintainer of the Baseline Protocol and a core-dev of the Baseledger blockchain.