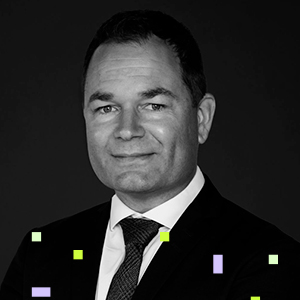 Robert Eirfjell is one of thought leaders of Cashless Society and has experience from working with clients from all over the world.
Robert founded the "Cashless Society team" in Sweden. Since the start they have developed and contributed to a multiple of Swedish open banking solutions and developed Swedens most used Peer2Peer service Swish. With these experiences he has continued to missionary about open banking and its possibilities to change societies quicker than any other political force.
One of his main successes has been to get Brazil's Central Bank to choose an unusal open banking strategy where everything is built from the user's perspective and with the goal of becoming the world's new fintech center. In two years, Brazil went from concept to launch of Pix a Peer2Peer service, which made it possible to include everyone outside the banking system. Before the launch there were 55 million bank customers, a year after the launch of Pix more than 115 million users have access to instant fintech services in their smartphone.
Robert will share his recipe in how to change a whole society from a user perspective and at the same time show how everyone benefits from it, even the banks.
Robert is one of the founders and CTO of Powrs, launching their mobile escrowing service in Serbia as their first target market.