Tanja
Dimitrijević Tanja
Dimitrijević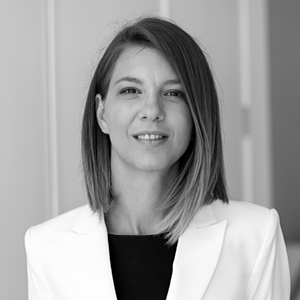 Tanja Dimitrijevic has been involved in distributed ledger technology and cryptocurrencies space since 2018. She specialises in distributed ledger technology, financial services and fintech with a special focus on regulatory and governance compliance and anti-money laundering issues. She has assisted a number of clients launching ICOs and IEOs and a number of crypto exchanges and VFA service providers applying for licences from the MFSA.

Tanja is a former member of the executive committee of the business section within the Malta Chamber of Commerce dedicated to VFA Agents, set up to provide a platform for registered VFA Agents to put forward proposals for the improvement of the VFA framework and to act as a liaison between industry and regulator.

Moreover, in her current role as Head of Legal, Tanja handles all corporate and commercial matters including regulatory compliance in financial services and fintech sector, corporate governance, and general company law for the Red Acre Group.