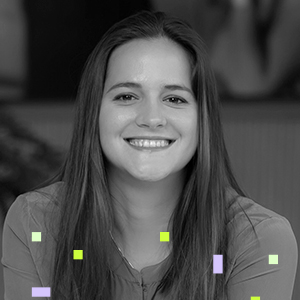 Zoja Kukić is working in the startup and innovation sector for more than a decade, during which she started some instrumental initiatives for the growth of the Serbian ecosystem, worked with dozens of early-stage startups, supported digital transformation initiatives in 10 big companies, and spoke at more than 50 regional events.
She is currently co-founder of an ed-tech startup with the goal to address the gender gap in tech by providing tech kits which are tailored to girls' interests.
She co-founded the network of startup hubs across the country, local tech media, and a startup accelerator which in 2018 became a part of Google Launchpad. Later, first, as a founding member, then as a startup ecosystem program director, in Digital Serbia Initiative she worked mostly towards improving the startup funding landscape, which led to founding of a business angels network, and several policy initiatives which among others resulted in Government-led Fund of Funds.
In 2020, her focus moved to global markets, where she is supporting companies in their digital transformation journeys. She collaborated with companies on 5 continents and spent two years as a collaborator of the NY-based Digital Supply Chain Institute.
Zoja has a Bachelor's and Master's degree from the Faculty of Economics, University of Belgrade and is active in empowering women in the tech and business sector. She is a co-host of SheRocksGlobal, a global podcast by three women entrepreneurs. Zoja is also the recipient of the US Department of State's Global Women Economic Multipliers program, where she remains an active alumnus.