Zorica
Kalezić Zorica
Kalezić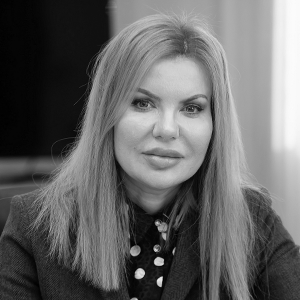 Vice-Governor Kalezic in the Central Bank of Montenegro (CBCG) is in charge of the Payment Systems Department, Financial and Banking Operations Department, Directorate for Resolution of Credit Institutions and Cash Management Department.

Ms. Kalezic is a project owner of the National Fintech Strategy of Montenegro, project owner of the Annual Fintech Conferences and Hackathons organised by the Central Bank of Montenegro, project owner on behalf of the CBCG of the CBDC/Stablecoin pilot project with Ripple, coordinator of the Payment Modernisation Project in the CBCG, and project owner of the ongoing project related to the accession of Montenegro to the Single Euro Payment Area (SEPA).

In her capacity of the Vice-Governor of the CBCG, Ms. Kalezic is striving to bring diverse Fintech stakeholders together in a collaborative way to build a vibrant and progressive Fintech ecosystem that allows innovation and entrepreneurship in the financial system to thrive positioning Montenegro as a preferred Fintech international hub and a gateway into the region and beyond.

Vice-Governor Kalezic has a PhD and Master degree in economics from the Staffordshire University, the United Kingdom.