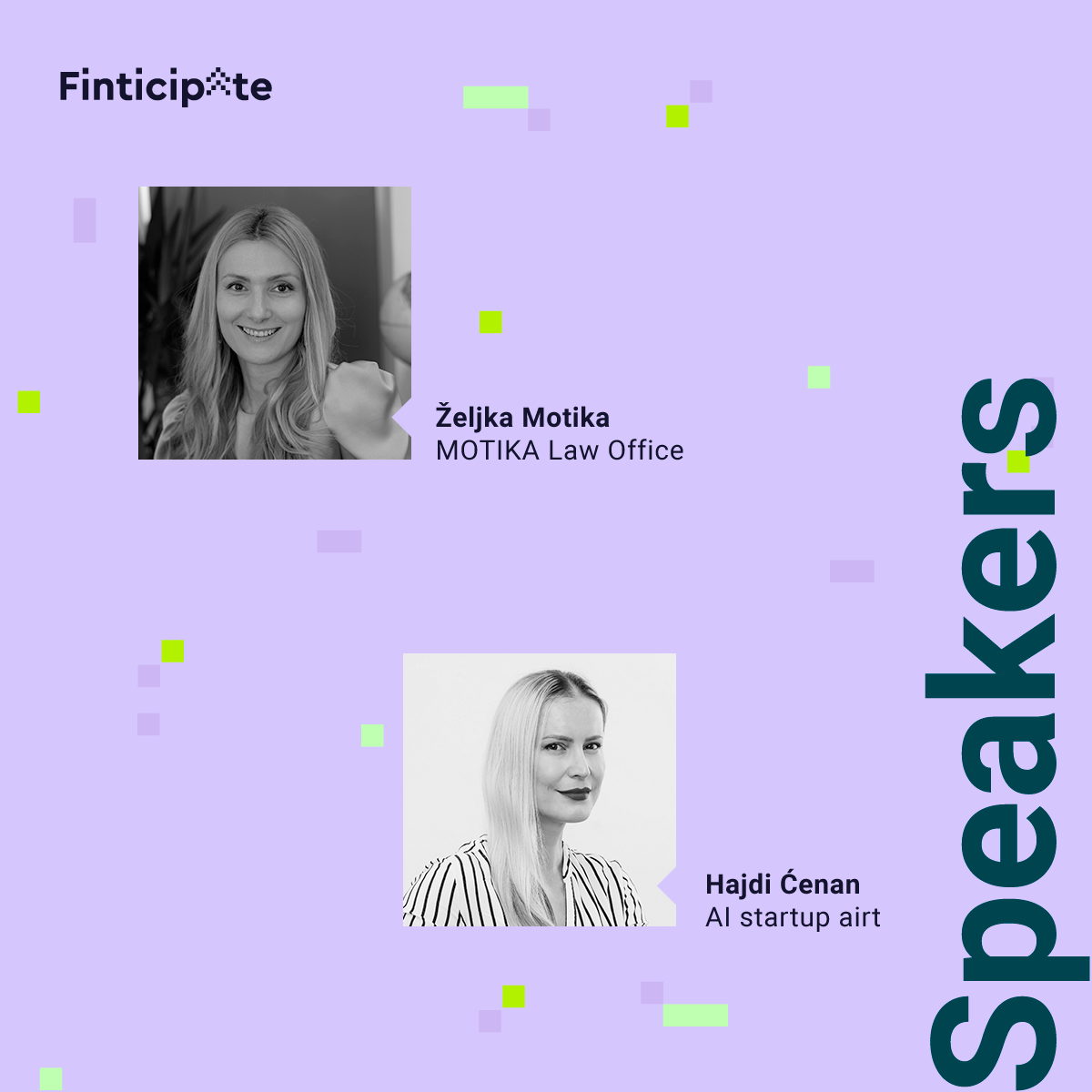 Bringing unique perspectives to the fintech space @Finticipate – SEE Fintech Forum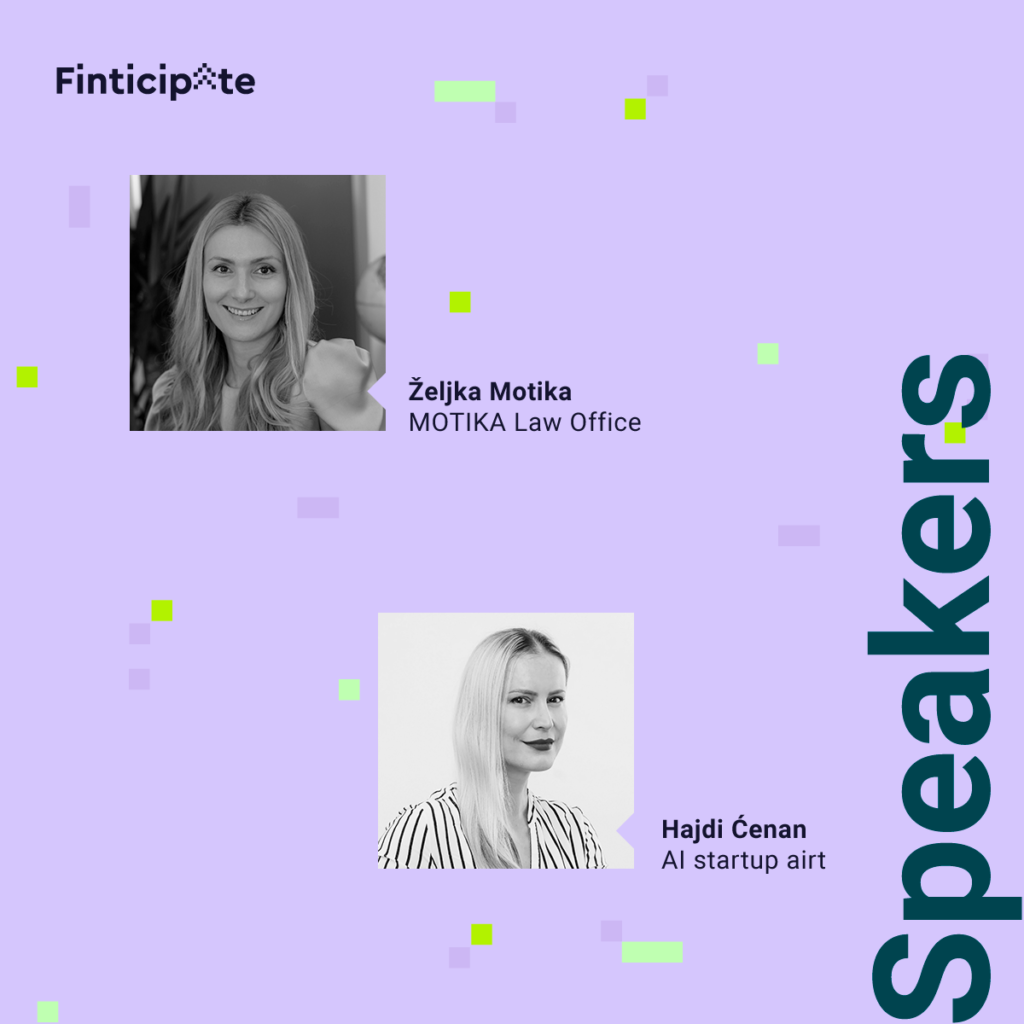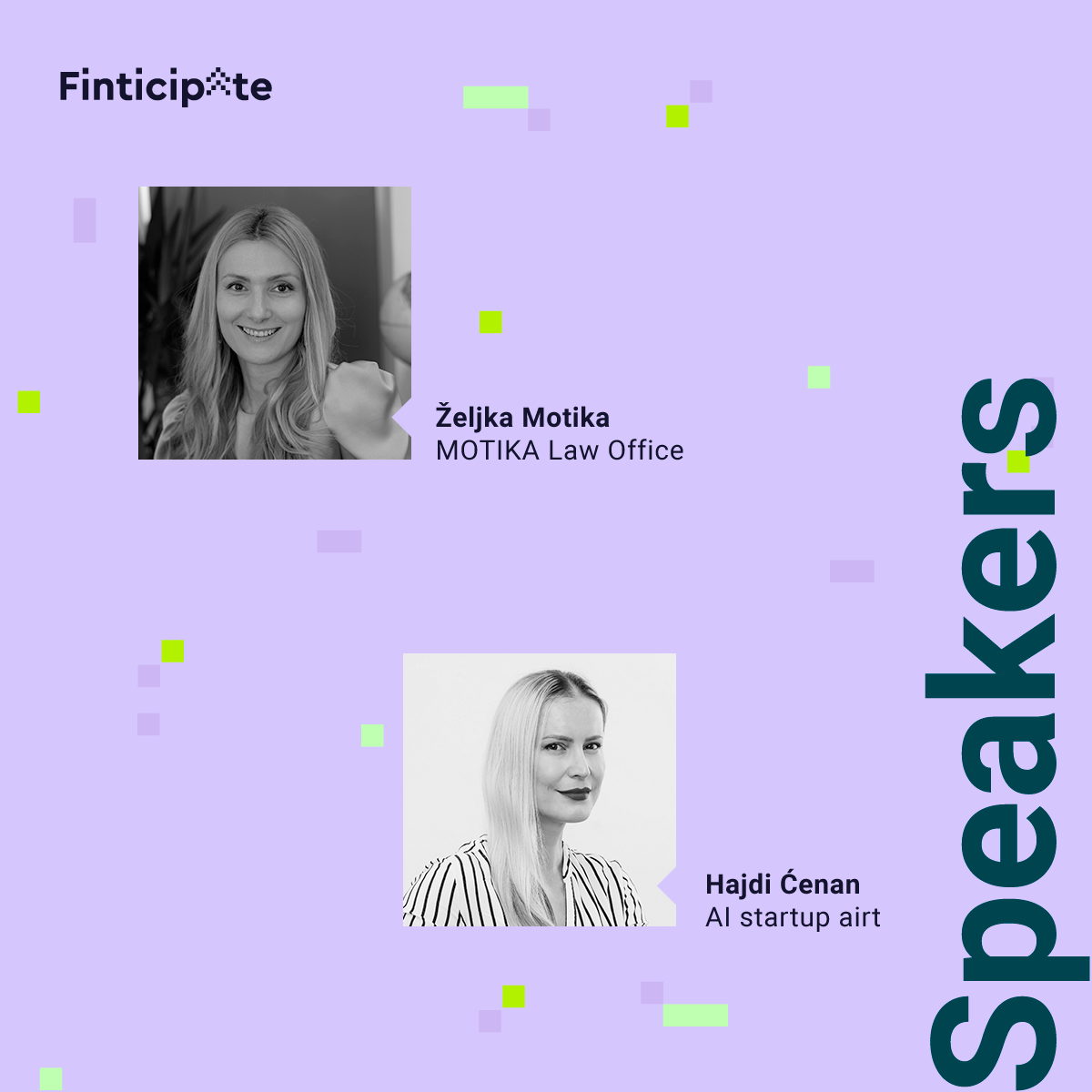 Meet our speakers:
Željka Motika, Partner, Motika Law speaking at Panel II: From myths to true stories!
And Hajdi Ćenan, Co-founder & CEO, Airt speaking at Panel III: Where tradition meets future! – How are business models in financial sector morphing?
Don't miss out Early Bird discount, few days left!
Register now @Finticipate – SEE Fintech Forum! 3rd June 2022, Belgrade, Mona Plaza Hotel