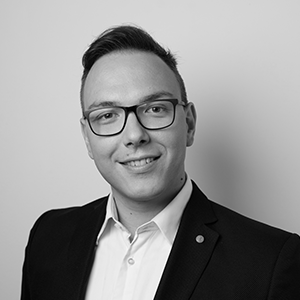 Miloš Matić, a Founding Partner at Omorika Ventures, is one of the pioneers in shaping the Southeast European (SEE) startup landscape. Omorika Ventures, an early-stage venture capital fund, currently in its fundraising phase, reflects his commitment to fostering entrepreneurial growth within the SEE region.

Prior to Omorika, Miloš served as a Partner at ICT Hub Venture, Serbia's first privately-owned venture capital entity, where he successfully invested in 11 technology startups from the Western Balkan region and motivated a new generation of investors. His operational oversight, portfolio development, and startup sourcing skills, alongside mentoring efforts through programs like Google's Launchpad Mentor Programme and founding experience of an IT company, display his entrepreneurial prowess and commitment.

Miloš is a passionate advocate for Serbia's startup sector, highlighting the necessity of reforms and incentives to bolster the ecosystem. His insights demonstrate the potential for domestic and foreign capital to drive growth and enhance valuations within the evolving ecosystem. As an avid technology enthusiast, Formula 1 fan, and nature lover, Miloš combines his diverse interests with a business acumen that is transforming the SEE entrepreneurial scene.