Aircash is regulated & licensed EU electronic money institution and first Croatian fintech platform. Aircash innovative solution includes a digital Aircash mobile wallet which offers instant deposits, withdrawals, payments and money transfers, a one-click credit card via Aircash app and A-bon, a printed e-voucher for easy and secure online purchases using a 16-digit PIN code.
Monri Payments is a leading omnichannel payment provider in the region, processing payments both in brick-and-mortar stores through SinglePOS terminals and online via their WebPay solution. For nearly 20 years, Monri has been implementing new technologies and maintaining the highest security standards and it was one of the first non-financial sector companies that received PCI DSS certificate L1 in the region.
Monri is now offering not only payment processing, but also software solutions for electronic cash registers for hospitality and retail, making the company a one-stop-shop for all of their clients' payment needs.
For over 15 years, Vuković & Partners Law Firm has been building relationships with clients based on mutual trust and respect, bringing knowledge to bear not just on the purely legal considerations of each case, but also on its commercial and other aspects.
As one of CFA Institute member societies, our society connects members to a global network of investment professionals. We strive to influence local market by connecting local investment professionals, spreading exceptional ethical standards and cooperating with stakeholders both in the industry and academia. To lead the investment profession globally by promoting the highest standards of ethics, education, and professional excellence for the ultimate benefit of society. CFA Institute seeks to set professional standards for investment management practitioners and broadly engage other finance professionals through their interest and interactions with the investment management industry. As a global, independent organization, CFA Institue plays a role in being a steward and champion of the investment management industry.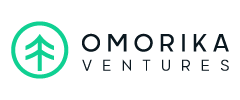 Omorika Ventures – growing, developing and helping pioneers and bold founders who challenge status quo.
Omorika Ventures is seed and early series A venture capital fund, in the process of fundraising, focused on investing and supporting visionary founders and strong technology companies from the SEE region. As our muse – Omorika (aka. Pancic's Spruce) endangered evergreen tree species indigenous to the Western Balkans region, the fund itself is focused on being actively present and continuously developing the region.
Founders and General Partners of Omorika Ventures are Kosta Andrić, Vladimir Pavlović and Miloš Matić. Leaning upon the legacy they developed through ICT Hub Ventures, as one of the first privately owned VC investment vehicles in the region, and joint investments made and organized by the Omorika's founding team through SPVs over the years, they are determined to establish the structure from which they can continue their pioneer work.
They will further build the community of founders. The most promising ones will receive active support and investment. Besides the investment itself, all necessary steps will be taken to facilitate founders to be comfortable in building the next big thing.
We invite you to learn more and possibly join us on this journey!
Serbia Innovates is a project dedicated to strengthening the economy with the help of innovative technological solutions for the segments of the economy with the greatest development potential. The project is implemented by ICT HUB with the support of USAID. 
The Slovenian Business Club in Serbia is a stable, unbreakable bridge between the economies of Serbia and Slovenia, and a strong support to its members in all their activities and business endeavors. SBG represents a reliable partner that you can depend on when it comes to achieving your business goals. SBG is a place for connecting, exchanging experiences and information, educating and creating opportunities for future business cooperation, but also for finding solutions to specific problems that companies face.
European Women Payments Network (EWPN) provides a platform that inspires, empowers and mentors women in payments to help them realise their full individual potential and position themselves for greater personal success while continuing to learn and contribute to the payments and fintech industries. Our events and workshops offer an opportunity to the women to listen to renowned and upcoming female payments experts and role models who are leaders in the field; female pioneers and innovators in the payments industry and female leaders who are paving the way to success for women across all sectors. By creating a European wide network, EWPN opens doors of opportunities to women within the EU/EEA Region.
CEE Legal Matters is a print and online publication for and about lawyers interested and working in Europe's emerging legal markets. Our mission is, simply, to be the go-to source of information about lawyers and legal markets in Central and Eastern Europe.
Netokracija is Balkan's leading digital media company for startups, digital marketing and technology folks, providing insightful content to its strong online community. With offices in both Zagreb and Belgrade, the company has worked with numerous clients in financial, telco, FMCG, tourism and health industry.
SeeNews is the leading business intelligence platform for Southeast Europe. As a one-stop-shop, SeeNews combines business and financial news, interviews and feature stories, company data, analyses and reports, and traditional and social media monitoring and analyses for Albania, Bosnia, and Herzegovina, Bulgaria, Croatia, Kosovo, North Macedonia, Moldova, Montenegro, Romania, Serbia, and Slovenia.
eKapija is the leading business portal in Serbia, Bosnia and Herzegovina and Montenegro. In addition to the latest news and reports, eKapija provides its users with economic analyses, announcements of new investments, changes in the business surroundings and the legislation, stock exchange reports, an overview of the latest tenders, awarded contracts, as well as an all-encompassing catalog of companies, which currently contains 200,000 business and legal entities. The information is available to the users of eKapija through the websites www.ekapija.com, www.ekapija.me, ba.ekapija.com, www.ekapija.rs and through electronic newsletters sent to subscribers' emails. The eKapija daily business newsletter is adjusted to specific requests of each user and contains information selected as important for their business. Furthermore, being conceived as a B2B service, the eKapija portal also provides an efficient platform for business entities to exchange information.
The portal eKapija is trilingual and is available in its mother tongue, English and German.
PC Press is a medium that uses all channels of communication to promote its partners. We have been around for 27 years and from the beginning we have been dealing with IT topics in any field. We are the organizers of the Top50 event (the best online stuff in Serbia), the BIZIT conference (the largest regional IT conference), as well as the Seminar on family companies.
Biznis.rs is the leading business and economic news portal in Serbia. Still fast growing in the developing market of the Western Balkans, it offers the most reliable analysis, interviews with the notable members of the business community, along with the news from the best finance outlets around the globe.