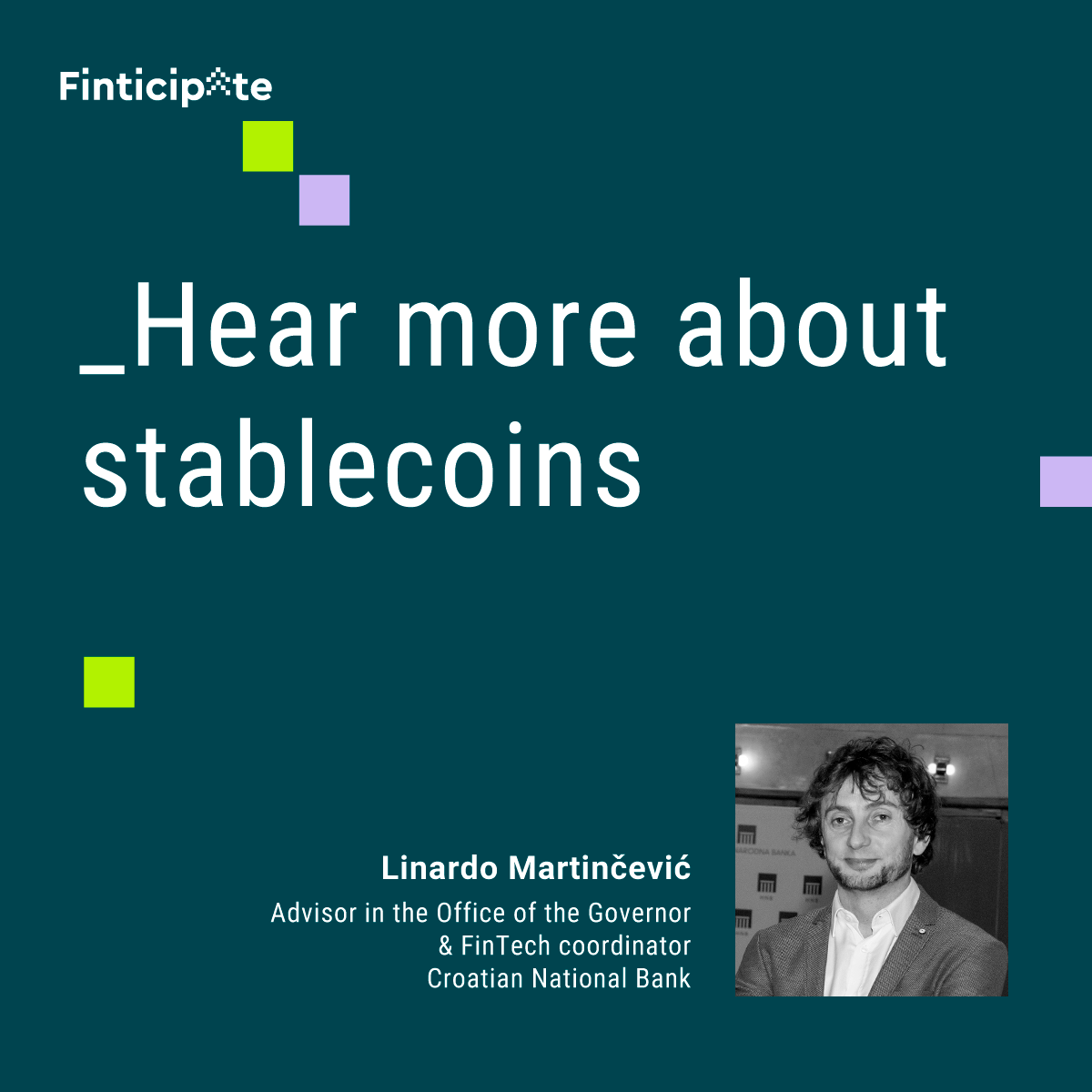 Hear more about stablecoins
Have stablecoins become the lifeblood of a decentralized financial system, connecting customers, service providers and issuers of crypto currencies?
Hear more about stablecoins form Linardno Martinčević, Advisor in the Office of the Governor and FinTech coordinator, Croatian National Bank.
Register and join us @ SEE Fintech Forum – Finticipate June 3rd, 2022, Mona Plaza Hotel, Belgrade.